Generic
Our most popular sparkler for weddings has been improved with an additional 45 seconds of burn time and tighter packaging for better shipping. Place a pack at each table, hand them out to guests, and get ready to take amazing wedding pictures. These sparklers produce limited smoke and last over 2 minutes! Contains 12 boxes with 8 sparklers each - a total of 96 sparklers.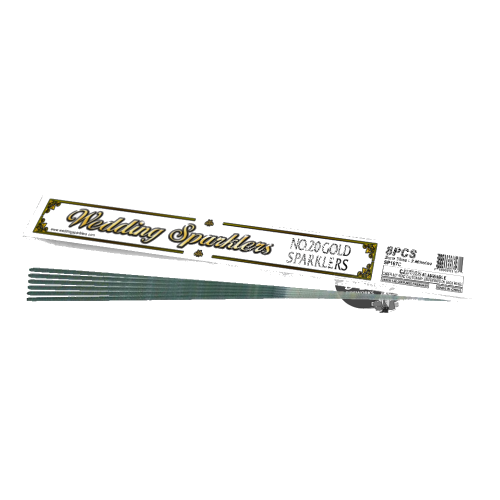 Spirit of 76
Similar Products
None found
Customer Comments
Posted by Jeremiah F | August 19th 2014
Perfect length for a sparkler exit.