Sky Bacon
A great battle rages from this giant cake - over 17 inches long! Get 43 shots of red, green, and lemon stars, red and green strobe, silver spinners, and crackling.
Dimensions 17.4 L × 6.3 W × 6.9 H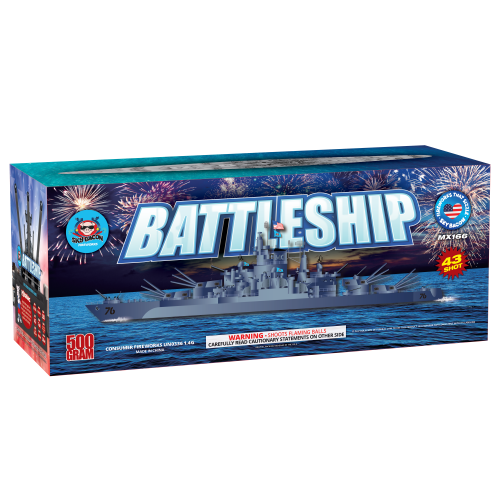 Spirit of 76
Customer Comments
Posted by William W | July 20th 2020
Nice cake, great effects and color.