Brothers
Feeling lucky? These ten shots of green tails to silver brocade to alternating red and green stars and a final two shots of delayed crackling will make you a winner every time. Duration: 30 secs.

Dimensions 5.0 L × 5.0 W × 6.0 H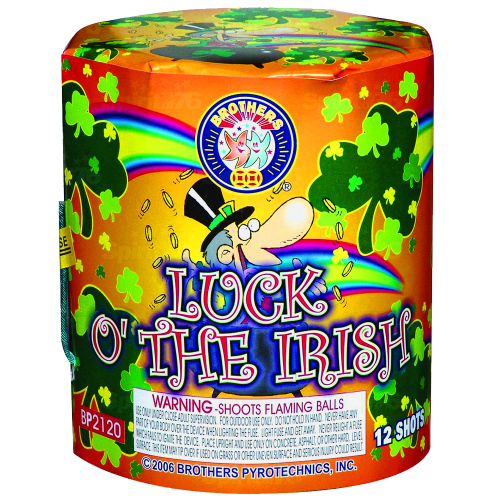 Spirit of 76
Customer Comments
Posted by CHARLES B | June 25th 2017
get them every year
Posted by Craig M | June 2nd 2020
Great cake
Posted by William W | July 20th 2020
Sweet! Start any show with this cake.