Brothers
Star Chamber is a superstar 500 gram from Brothers. BIG, LOUD shots of golden brocade with red, green, and silver glitter and blue stars.
Dimensions 11.4 L × 9.4 W × 10.0 H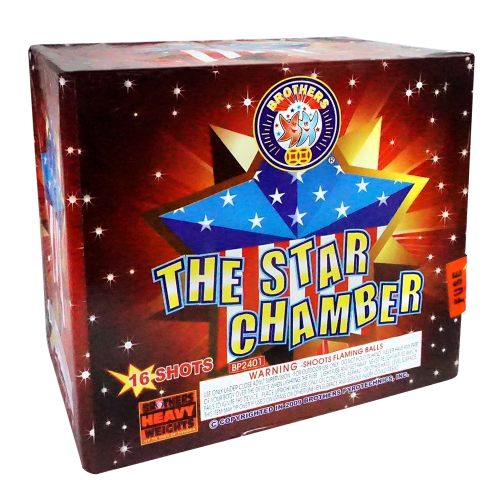 Spirit of 76
Customer Comments
Posted by Timothy W | January 23rd 2012
sweet addition to last years show. blast definitely worth the bucks.
Posted by Ryan A | June 15th 2015
Nice report! Good effect