Shogun
2/1. One of Shoguns most popular cakes, Rip Rap makes a great unique sound with 120 zigzagging hummers.
Dimensions 5.3 L × 12.8 W × 21.8 H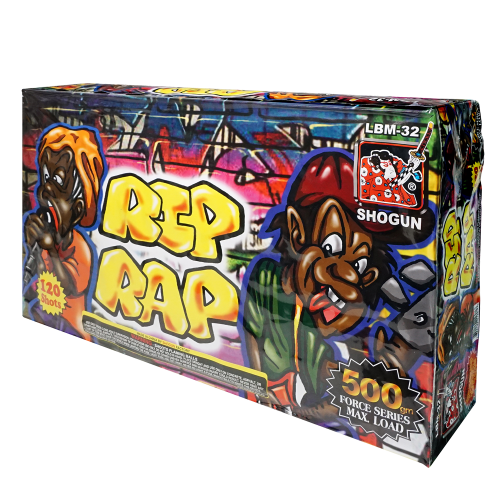 Spirit of 76
Similar Products
Customer Comments
Posted by James D | April 2nd 2015
Great sound! Good for a show!
Posted by Brian G | April 2nd 2015
Zippers. Rapid!
Posted by Ryan A | June 15th 2015
Best sounds in the business!
Posted by Brian T | August 31st 2017
Outstanding! Crowd favorite every year!!!
Posted by William W | September 4th 2020
Weak!
Posted by Kent L | October 1st 2020
Great for sound effects for your show but not really a good stand alone cake imo.