Spirit of 76 Blog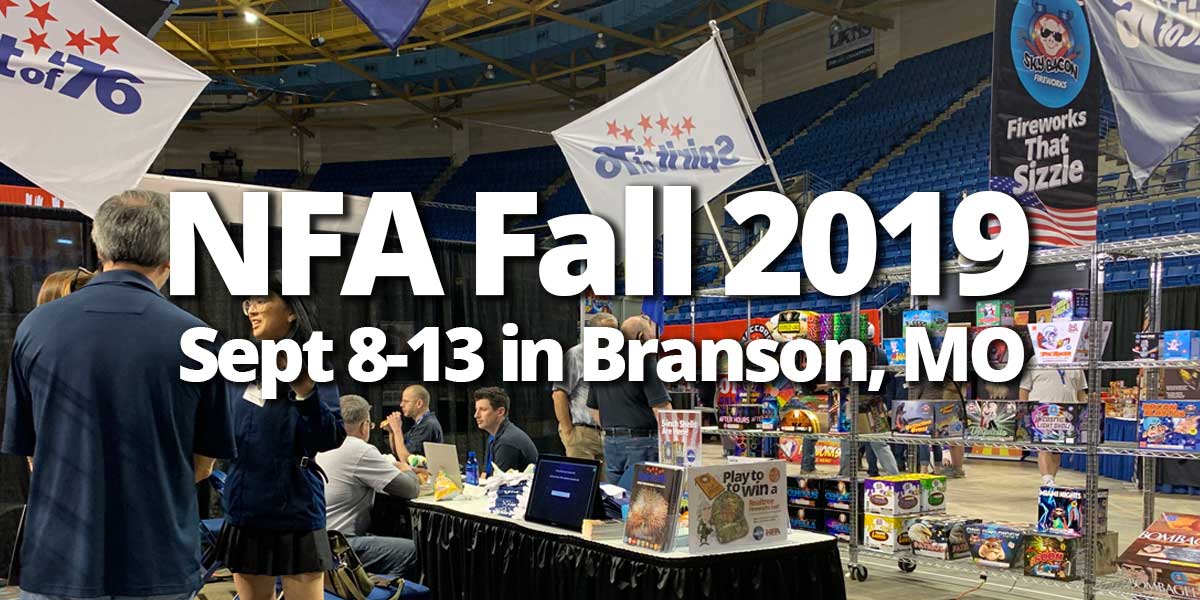 Spirit of '76 invites you to come meet with us at the 2019 NFA Expo September 8-13 in Branson, Missouri.
We want to talk! Please reach out to your sales rep , or call us at 573-477-1776 or email service@76fireworks.com , to arrange a meeting.
This fall has brought big changes to our sales department here at Spirit of '76. We would like to say a fond farewell to Jay Copin and Luke Keefer who have moved on to pursue other opportunities. We are also fortunate to welcome back a friendly face – Matt Snyder.


It's pyro convention and trade show season! Catch the Spirit of '76 team at the following events this fall.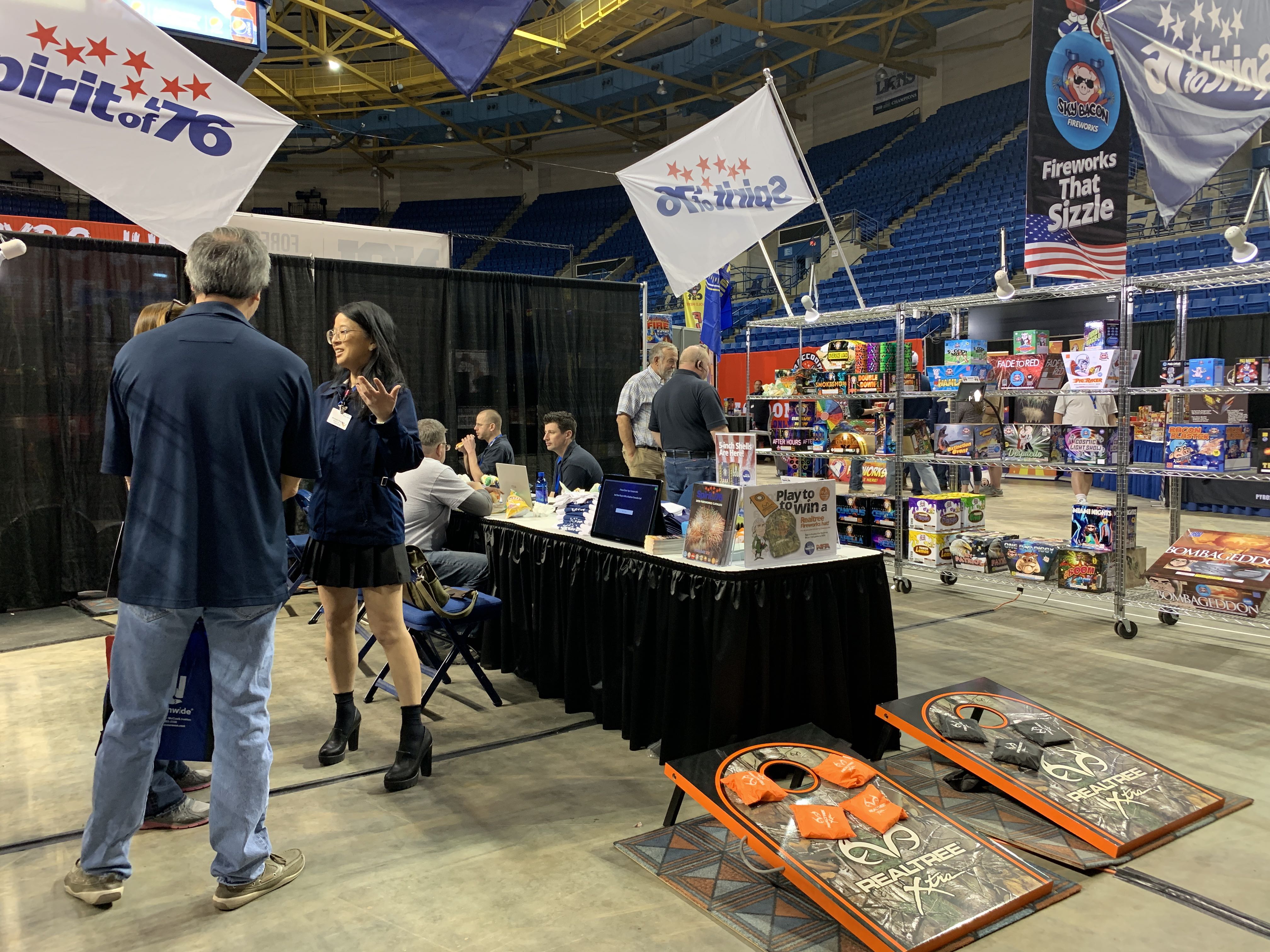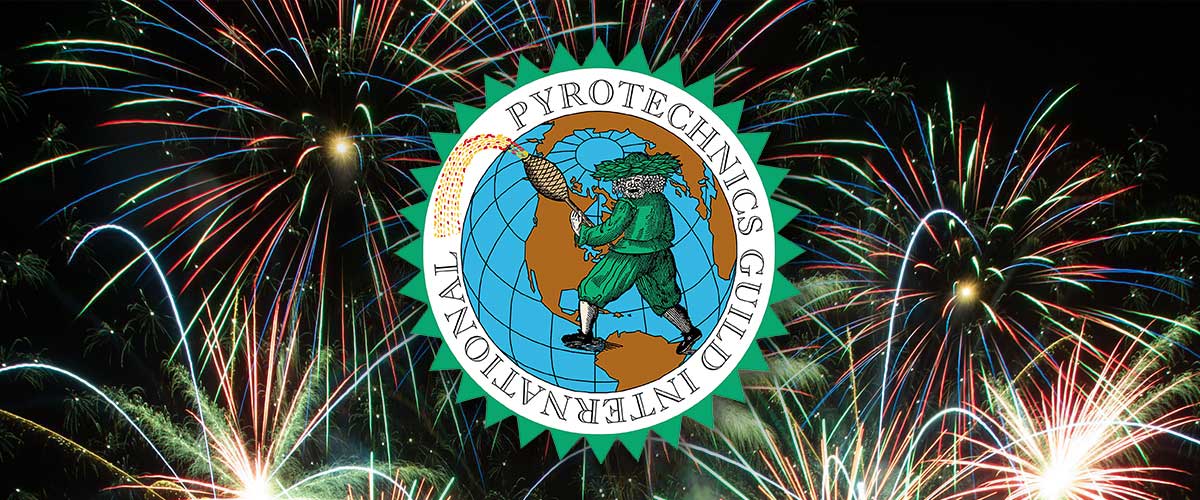 Place your order now for delivery to the PGI Convention in Gillette, Wyoming on Saturday, August 10 through Friday, August 16. Take advantage of these special offers:
Gold Pricing at no minimum (normally $2000 min)
$0.17/lb shipping to PGI convention
Free '76 Pro Line t-shirt with preorder
Taking orders now!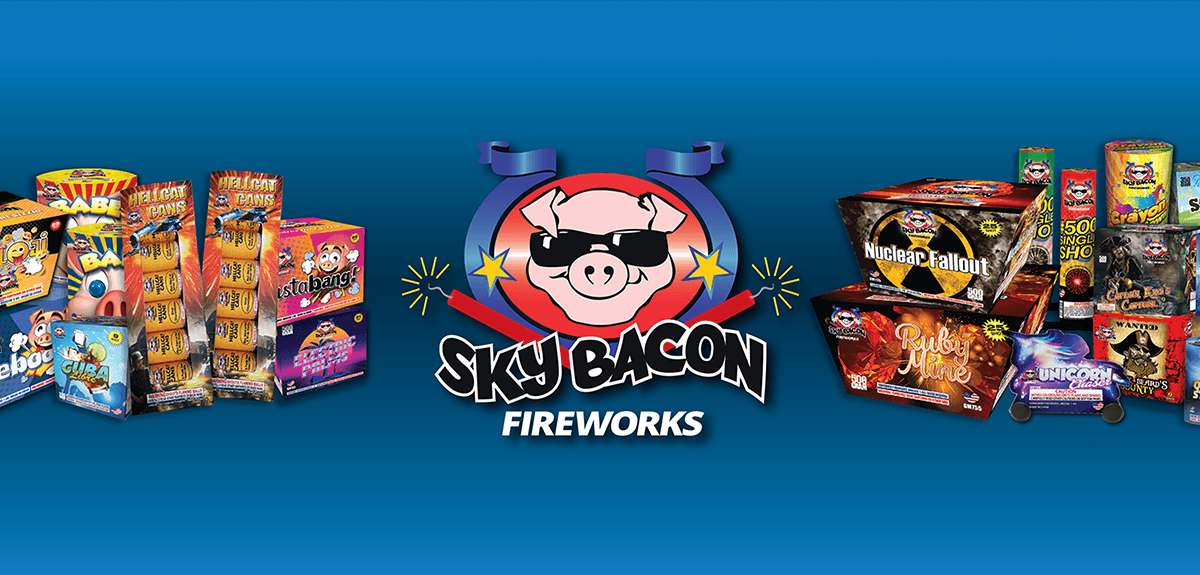 Below is a list of fireworks retailers carrying Sky Bacon Fireworks for the 2019 4th of July season organized by state. Scroll down to find the dealer nearest you.