Final Shipping Days - New Year's 2021
December 15, 2020
These are the final days to receive fireworks for New Years! Check out the map below to see your final shipping date.
Final Shipping Days
You must act fast to make sure your order arrives in time. Place your order now and choose FedEx Priority Freight to ensure the fastest delivery. You can also choose to pick up at our warehouse in Boonville, MO.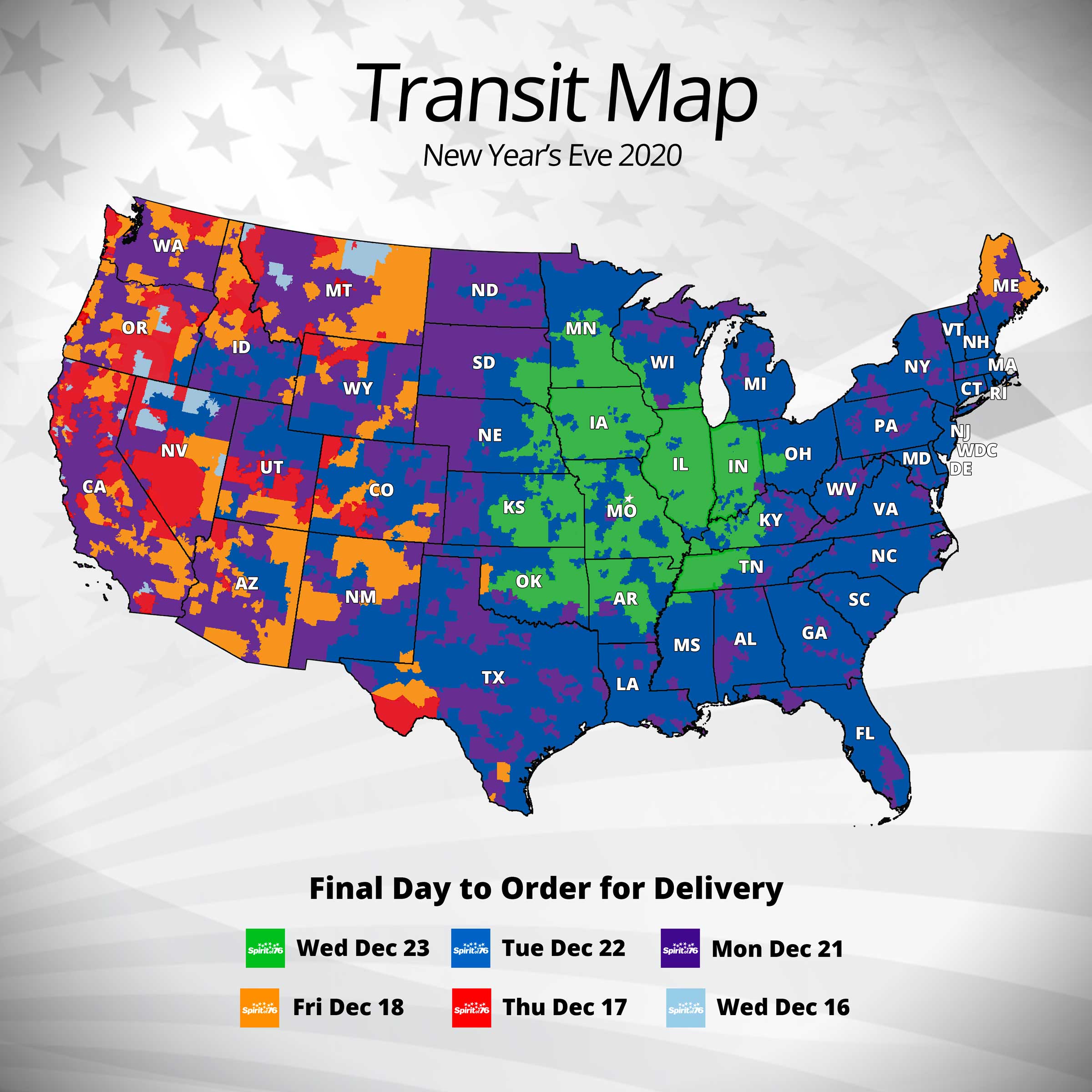 Save on shipping by picking up at our warehouse in Boonville, Missouri. Please call ahead to schedule a pickup time. Use our pickup guide to make sure the entire order will fit in your vehicle.
Or, have your order delivered. Here's how to get the fastest shipment when placing your order:
Shipping destination should be a business address (with a dock). We suggest shipping to your employer or picking up at the nearest freight terminal. Click here to find the closest freight terminal.

Check the transit times for the shipping quotes in your cart. FedEx Priority Freight is typically the fastest.

Note that residential delivery, delivery notification, and liftgate options typically add a day of transit.
If you have any questions, please call us at 573-447-1776 or email service@76fireworks.com for assistance.
*Note: Times shown above are best estimates provided by our carriers. These are estimated transit times for freight shipments and that parcel shipments have different transit times. We cannot guarantee on-time delivery. Weather, shipping volume, and other factors out of our control may delay your order. For questions, please call us at 573-447-1776.